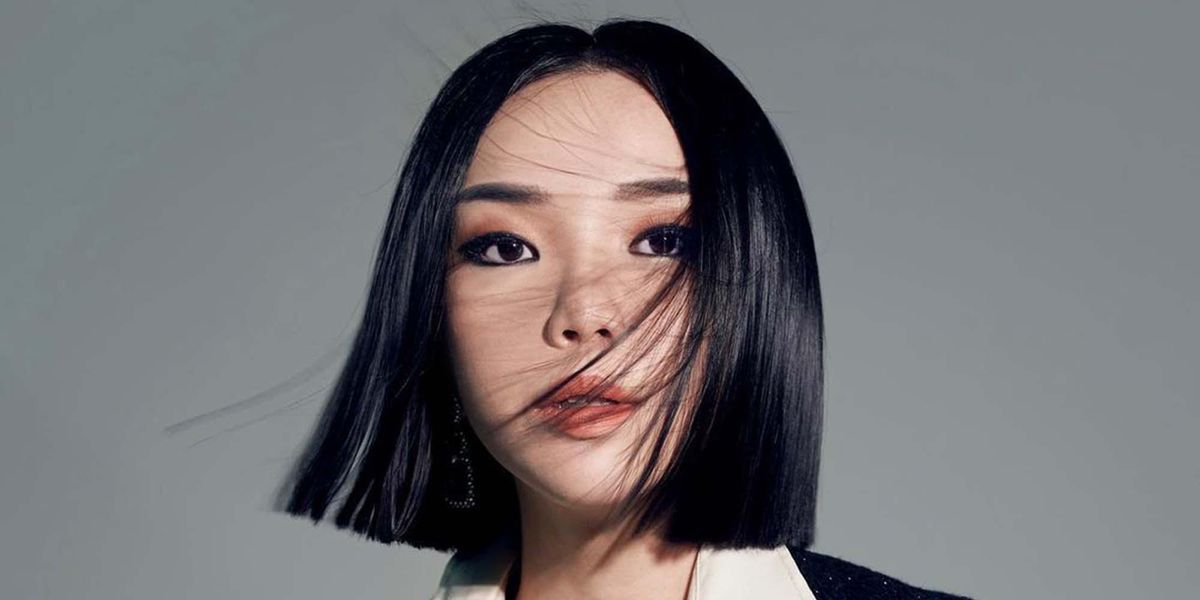 welcome to i swear by it, a series of interviews where we chat with our favorite fashion and beauty insiders about the beauty products they use to the last drop. This week we asked Willabelle Onga designer and digital artist, to share all the products she loves right now.
For Willabelle Ong, her skincare routine is more than just a routine; with such a hectic travel schedule for work, her routine comes as a respite from the chaos of everyday life. She takes her time with the ritual, using it as a time to relax, to be intentional, and to start and end her day on a peaceful note. While figuring out how to soothe stress is a trial-and-error process, the right beauty essentials can give you a moment to unwind and decompress. Below, Willabelle shares her tried-and-true beauty favorites that quickly put her in a Zen state of mind.
Sublimage Night Extract
"A surprisingly light golden elixir, this night serum is perfect for my hectic lifestyle, especially on nights when I don't get enough sleep. From the application before bed, my skin is hydrated and looks luminous and rested in the morning. It is absolutely a holy grail!
CHANEL
Prestige Micellar Foam Face Cleanser
"I really love this luxurious foaming cleanser because it intensely purifies the skin while remaining exceptionally gentle. I use it morning and night, and my skin always feels clean and velvety afterwards. Its rose scent is definitely a plus.
Dior
The Concentrated Serum
"I've been using this multi-purpose miracle for years now. Whether as a pre-makeup primer for smooth application, as a soothing treatment for winter-worn skin, or as a daily serum to strengthen and protect the skin, The Concentrate has never let me down. I love that it's super versatile and still a must-have, especially when I'm traveling.
The sea
Skin Caviar Night Oil
"I discovered this nighttime oil when it launched last year and have been obsessed ever since. The silky smooth formula smells amazing, is indulgent and works like a dream. It doesn't leave a sticky feeling – I wake up with smoother, hydrated skin after being comforted all night It saved my skin on a trip to Finland last December.
The Meadow
Les Mains Hermès Complete Hand Care
"Perfect for active hands, the cream's balm-like texture effectively hydrates skin and nails without leaving a greasy residue. I keep it on my nightstand so I can moisturize my hands before bed.
Hermes
Conditioner
"It's a light and nourishing conditioner that I love. It's citrus and woody scent is part of the reason I look forward to showering – it's so soothing. Plus, the formula keeps my hair soft and shiny, making it super manageable.
Aesop